Help to save
Baydon St. Nicholas Church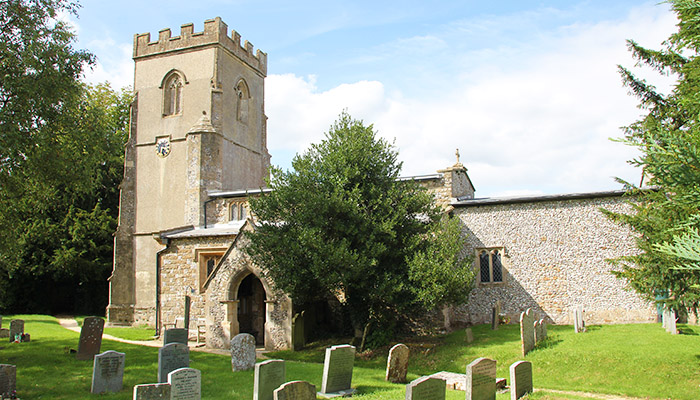 Church News :-
A plea for support - The future of the church and building depends on your support.
At an open meeting on the 5th December, around fifty people crammed into the church – at least, into the parts not still shrouded in tarpaulins, shielding the area from which lead has been stolen!

Canon Simon Weeden, Rector of the Whitton Team, outlined the current situation with the building. The replacement of the lead will mostly be covered by insurance; however, the cracks in the East wall are widening to the point of urgency because of potential danger, there are problems with the vestry and the South wall, and other areas of the roof and the interior will need attention soon.
Initial estimates are that simply making the building watertight and sound will cost between £100,000 and £200,000!

Please click here to see the full report from this initial Open Meeting.
More information and details will be posted on this page as they become available, but keep an eye on the Whitton Team website http://whittonteam.org.uk

You can join the "100 Club" and help raise money for the church.
Use the link below and print a copy of the form, or ask any church warden for a copy (or any other church member you know). There will be a draw each month with a first prize of up to £100 (20% of monthly income), second prize up to £50 (10% of monthly income) and third prize up to £25 (5% monthly income). This is a chance to have a win whilst helping keep our beautiful 11th century church up and running.
Funds for the repairs to Vestry roof (other than the replacement of the stolen Lead!) and stonework repairs to the stone fabric of the building. - Please click here to see full details and a copy of the signing up form.
We have a Facebook page, search for us at St Nicholas Church Baydon at the link below. Please let Kate (Katebuckingham@waitrose.com) or Pamela (pamela.stnicholaslcc@gmail.com) know if you have any content or photos you might like uploaded
https://www.facebook.com/stnicholaschurchinbaydon/