Baydon
Public Access Defibrillator
Inline with the Resuscitation Council UK - a device has been installed for use in emergency situations.
Is located on the car park wall of the Fancy B Public House in the centre of the village.

Below is an extract from the Scene advising how to use the device.
ALWAYS CALL 999 FIRST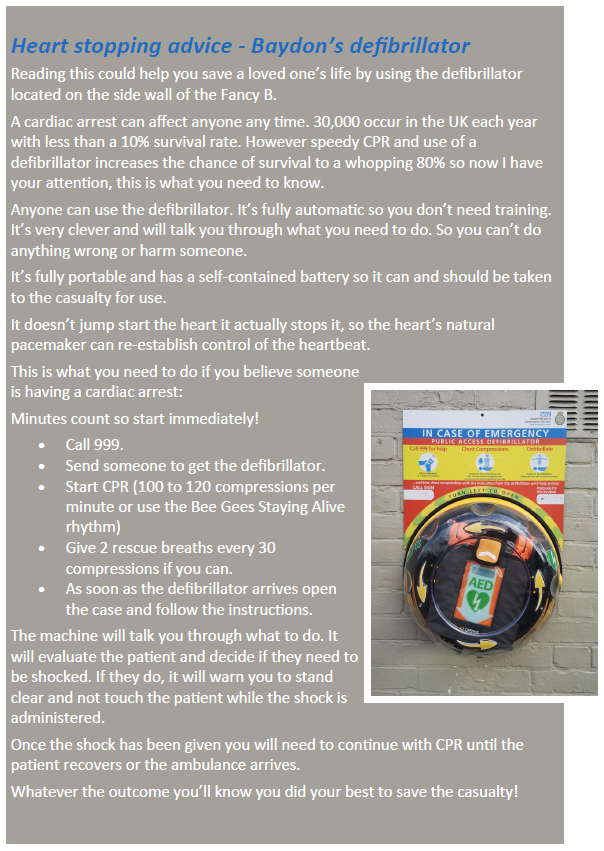 Many thanks to the Fancy B team for allowing it to be located on the wall.